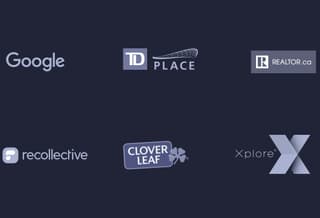 portfolio performance
Average ROAS: 29×
Client NPS: 100
"There is no bullsh*t here, just an obsession with driving performance.

JOHN MATHERS - SENIOR VICE PRESIDENT, BRAND & BUSINESS DEVELOPMENT, OSEG (TD PLACE)
Ready for launch?
We propel brands forward 10× faster.
According to a study by Nielsen, the average ROAS across all industries is < 3×, meaning every dollar spent on advertising will return less than $3. Media Propulsion Laboratory aims for 20× ROAS and, as of September 2022, our portfolio is performing at 29×.
Drive demand from click-to-customer

CPM & CPC are dangerous metrics. They report on top-of-funnel demand, helping optimize for actions like form submissions, phone calls, and downloads but optimizing solely this can actually hurt the metrics that matter most. More sales, higher LCV, and optimized ROAS are the real goals and to drive them you need to understand the full funnel performance. That's what we do.

People over
programmatic

Programmatic ad buying works, but not always. Why? Because the more complex your sales process is, the more customized your approach needs to be. We leverage the same suite of tools as everyone else but create conversion rate optimization strategies, custom attribution models, and deep technical integrations within multiple areas of your business to buy the right media - manually or programmatically - and build the most optimized demand funnel .

Buckle up for safety.

It's not about "will this work?". It's about when this will work.

Our clients commit more than $1 million per year to digital advertising. Engagements begin with a critical assessment of your current performance, the development of an initial launch plan, and several months of modelling and testing before you'll be ready for takeoff. We don't promise immediate performance, we commit to long term propulsion.
"MPL is a key strategic partner helping guide our team to success with their expert media planning and buying work. They deliver exemplary service, results, and a constant trend of improvement."

ANGIE KAM - SENIOR MARKETING MANAGER, XPLORE